As we continue to work through the school year, we hope that we do not have to close our bubble. However, in the event that we do, (or that your child needs to self-isolate away from school) here is the work that the children will need to access. I will keep updating it as appropriate so that the remote learning matches the content that would be happening in the classroom.
Phonics 
This week we will be reviewing words with s, a, t, p, i, n, m, d, g, o, ck, e, u, r, h, b, f, ff and l and the  tricky words to, the, I, no, go, into.
We are learning to 
This week we will be learning new digraphs:  ll and ss.  We will practise to read and write words, captions and sentences with them: bell, fill, doll, fuss, hiss, kiss, pass and less.
 This week I would like you to support your child to complete Autumn Term Workout 12.
Here are a few web links that you may wish to use to help your child with their reading and phonics:
http://www.phonicsplay.co.uk/freeIndex.htm
Username:march20 Password:home
http://www.teachyourmonstertoread.com
https://central.espresso.co.uk/espresso/primary_uk/subject/module/sub_modules_index/item72024/gradef/index.html?source=subject-Literacy-F-Literacy-Resource%20types
Username: student25850 Password: family
Poetry Basket:
Practise re-telling and performing  following poems:
Chop Chop 
Wise Old Owl 
Five Little Pumpkins 
Pointy Hat 
Leaves are falling
Breezy Weather 
A basket of apples
Autumn-Term-Poetry-Basket-Booklet
This week we are learning to perform poems from the Christmas Basket: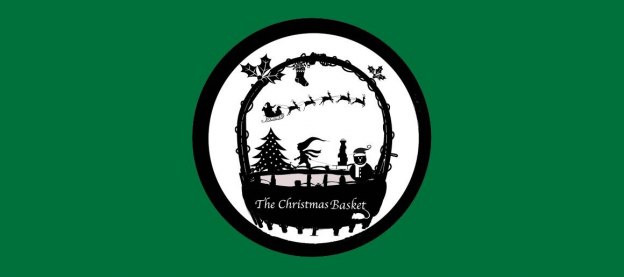 Helicopter Stories:
Helicopter Stories lets children dictate their stories which are written down verbatim, exactly as they are told, by an adult. The children then act out their stories. Encourage your child to dictate a story and add some simple words and sentences. Please share your stories through Tapestry or the class email.
Alongside the simplicity of this approach is an ethos that is child-centred, creating a culture of curiosity and wonder at the dexterity of children's imaginings during both the telling and the acting out of their stories.
Some Helpful Tips For Using Helicopter Stories In Your Home:
Reading at Home
Top Ten Storytimes to Enjoy 
This collection of our top 10 tales, often read by the author, are suitable for 3-7-year olds (though older children may enjoy them too). The book covers are include so children can see and CHOOSE what they'd like. Reading for pleasure is about engaging with books or any texts that interest you, so children's choice is key.
Digital Favourites to Enjoy 
Download a copy of digital favourites, with visuals so children can CHOOSE! The collection includes stories, poetry, comics, information books and magazines and so something to tempt every reader. The visuals are key to fostering motivation, so do pass on.
Oxford Owl have free e- books that you can download onto your devices at home.
If you would like to know your child's reading level for this website, please email me and I can send you the information individually.
Parents can further support their children with their reading through:
Predicting – What do they think this text is about?
Clarify – What new vocabulary have they experienced? Meaning?
Question – What would they still like to know?
Summary – In their words, what is the text about?
Maths 
In class we are looking at
-using mathematical language to describe positions accurately. 
 Please follow lessons 3 and 4 and 5:
https://classroom.thenational.academy/units/shape-and-sorting-3d3d
– exploring and discussing time, seasons, days of the week and daily events:
Please follow lessons 1 and 2:
https://classroom.thenational.academy/units/calendar-and-time-3ff3
–
Each week new tasks will be set. There are helpful videos for you and your child to watch together. 
Physical Development
Why not try yoga with your child to help them to calm down but also to get exercise too. It is a little website called Cosmic Kids yoga and it has several types of yoga based on different stories. For example, the hungry caterpillar, Room on a broom, Frozen. See which story you and your child like the best.
Andy's Wild Adventures
You will need the username: student25850 and the password: family
A set of instructional videos and supporting resources to compliment the teaching of upper and lower case letters. Have a go at practising forming the letters using different media. For example: sand, flower, paintbrush, chalk.  
Here is a  link to a drawing class with author and illustrator Rob Biddulph.